The Immediate Benefits of Vegan Diet Might Shock You!
The Immediate Benefits of Vegan Diet Might Shock You!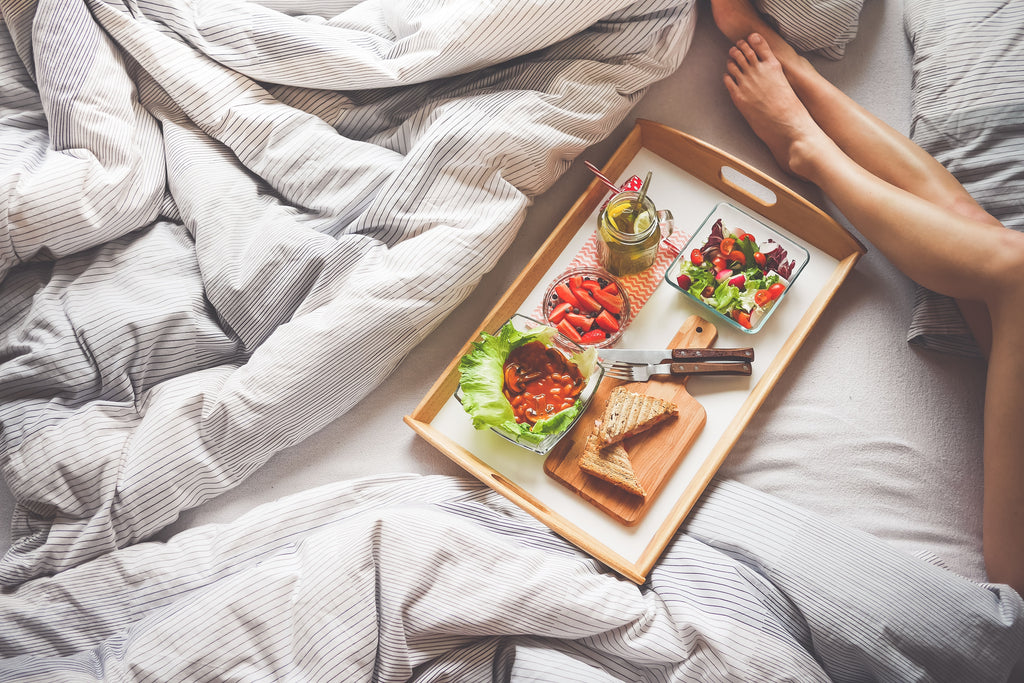 Today, Americans are increasingly educating ourselves about the profound relationship between the foods we eat and the state of our health.
We are also becoming aware of the health risks associated with the consumption of genetically engineered foods and industrial herbicides and pesticides.
Consequently, we are taking charge of our health, eating organically-grown produce and turning away from conventional medicine and pharmaceutical drugs.
The old adage, "Let thy food be thy medicine:' is gaining popularity again. In the past fifty years, I have had the excellent fortune to befriend or communicate with many of the world's most innovative and honored complementary medical physicians who have used lifestyle modification to help improve or reverse serious medical conditions. Unfortunately, none of these individuals have received the credit they deserve.
As conventional medicine has been fully co-opted by the drug-based pharmaceutical paradigm, alternative health interventions have been either marginalized or ignored altogether.
Today, however, with more than 60% of the American population using a variety of modalities associated with a healthier lifestyle, including plant-based diets, nutritional supplementation, exercise, and stress management, there is now growing recognition that we as individuals have far more control over our health and the prevention and treatment of diseases than heretofore acknowledged.
This book represents a significant starting point in the reclamation of our health.
The information provided here derives from board-certified physicians and scientists whose lifetime work represents medicine's new frontier-in effect, the new paradigm that will eventually replace the old one.
From heart disease to dementia and Alzheimer's disease, from arthritis to multiple sclerosis, and from pain to fatigue, these doctors speak about how they have alleviated a wide variety of conditions in their patients.
The most frequent question asked by people who wish to take their health into their own hands, regardless of their stage of health or illness, is "Where do I begin?" Based on my fifty years as a nutritionist, dietary counselor, and researcher, I believe everyone benefits from a healthy, plant-based diet. I have observed that this is especially the case for those suffering from diabetes, heart disease, cancer, obesity, and inflammatory diseases.
 I have conducted over 40 clinical trials, cumulatively enrolling approximately 20,000 participants, and I repeatedly see serious medical conditions either improved or reversed through lifestyle modification where conventional medical intervention has failed.
A healthy diet is the first and most important step for achieving these results.
Having a basic understanding about which foods and herbs build a stronger immune system, cleanse and detoxify the body, and ultimately rejuvenate the body's tissues is crucial to this process. All of these factors have been taken into consideration and included in the recipes in this book. I am also frequently asked to share my favorite recipes to strengthen health.
I have created a collection of delicious and wholesome vegan recipes that are often served as meals during the health retreats that I offer. One of my goals in writing Curing the Incurable?
Healing Through Natural Foods was to share some of the very best creations from my own kitchen, which not only dazzle your taste buds but also enhance your health in powerful ways. From comforting savory soups and inventive salads to mouth-watering entrees and decadent yet guilt-free desserts, this book is a wonderful guide for anyone looking to transition from the unhealthy American diet to foods that truly satisfy and energize the body.
In order to maximize nutritional benefit and accommodate individuals with food sensitivities, all the recipes are dairy-free, and many are raw (uncooked) and gluten-free. Although these original recipes are largely gourmet, each of them has been tested to confirm that anyone, even those without any professional culinary training can prepare the meals easily at home.
We begin our journey by hearing some of the unique and inspiring stories of hope for the hopeless and then offer a comprehensive review of health foods and healing.