mushrooms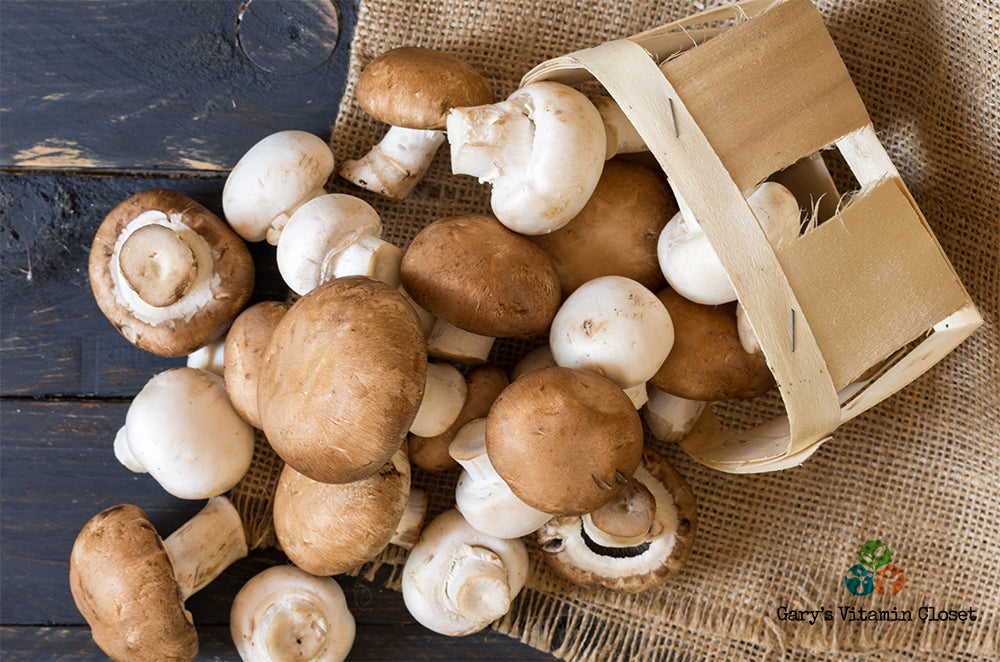 Health Benefits of Mushrooms
Winter is finally here! In New York at least and with that comes the cold and flu viruses. The cold and flu viruses spread through tiny droplets in the air that are released when a sick person sneezes, coughs, or blows their nose.
A clinical study conducted at the University of Florida's Department of Food Science and Human Nutrition found that;
Eating mushrooms daily improves immunity 
in a way that is not found in any currently available pharmaceutical drugs. And common white button mushrooms, as well as other mushroom types, may also have anti-inflammatory power. Mushrooms also have a lot of nutrients.
Mushrooms can lower your calories
They also contain two types of dietary fibers, beta-glucans and chitin, which increase satiety and reduce appetite.
In one study, researchers gave people less meat and more mushrooms in place of meat. After just one year, people reported feeling healthier, and they lost a lot of weight, had less diabetes, and their blood pressure and cholesterol went down.
Mushrooms can fight cancer
Mushrooms are best known for its apparent cancer-fighting powers. Mushrooms contain a class of proteins called lectins, which are able to bind to abnormal cells and cancer cells and label the cells for destruction by our immune system. According to a 2016 article published in Molecules:
" Many mushrooms have been used as foods and medicines for a long time. Mushrooms contain polyphenols, polysaccharides, vitamins and minerals. Studies show that mushrooms possess various bioactivities, such as antioxidant, anti-inflammatory, anticancer, immunomodulatory, antimicrobial, hepatoprotective, and antidiabetic properties, therefore, mushrooms have attracted increasing attention in recent years, and could be developed into functional food or medicines for prevention and treatment of several chronic diseases, such as cancer, cardiovascular diseases, diabetes mellitus and neurodegenerative diseases. The present review summarizes the bioactivities and health benefits of mushrooms, and could be useful for full utilization of mushrooms. "
Numerous studies have shown that mushrooms help fight breast cancer, hepatocellular carcinoma, uterine cervix cancer, pancreatic cancer, gastric cancer, and acute leukemia. In addition, antitumor compounds have been identified in various mushroom species.
Breast cancer is the second most common cancer among American women. So scientists have done a lot of research about the activities mushrooms possess against breast cancer.
In one amazing study of 2,000 women conducted by researchers from the University of Western Australia in Perth, women who consumed at least a third of an ounce of fresh mushrooms every day were 64% less likely to develop breast cancer.
Gary's Vitamin Closet immune stuff is made from organic raw and all natural mushrooms!
References
[ https://foodrevolution.org/blog/food-and-health/health-benefits-of-mushrooms/ ]
[
https://www.ncbi.nlm.nih.gov/pubmed/27447602
]